Black Okinawa Grand Froid puffer jacket
Regular price
£280.00 GBP
Free delivery for orders over 135€ in France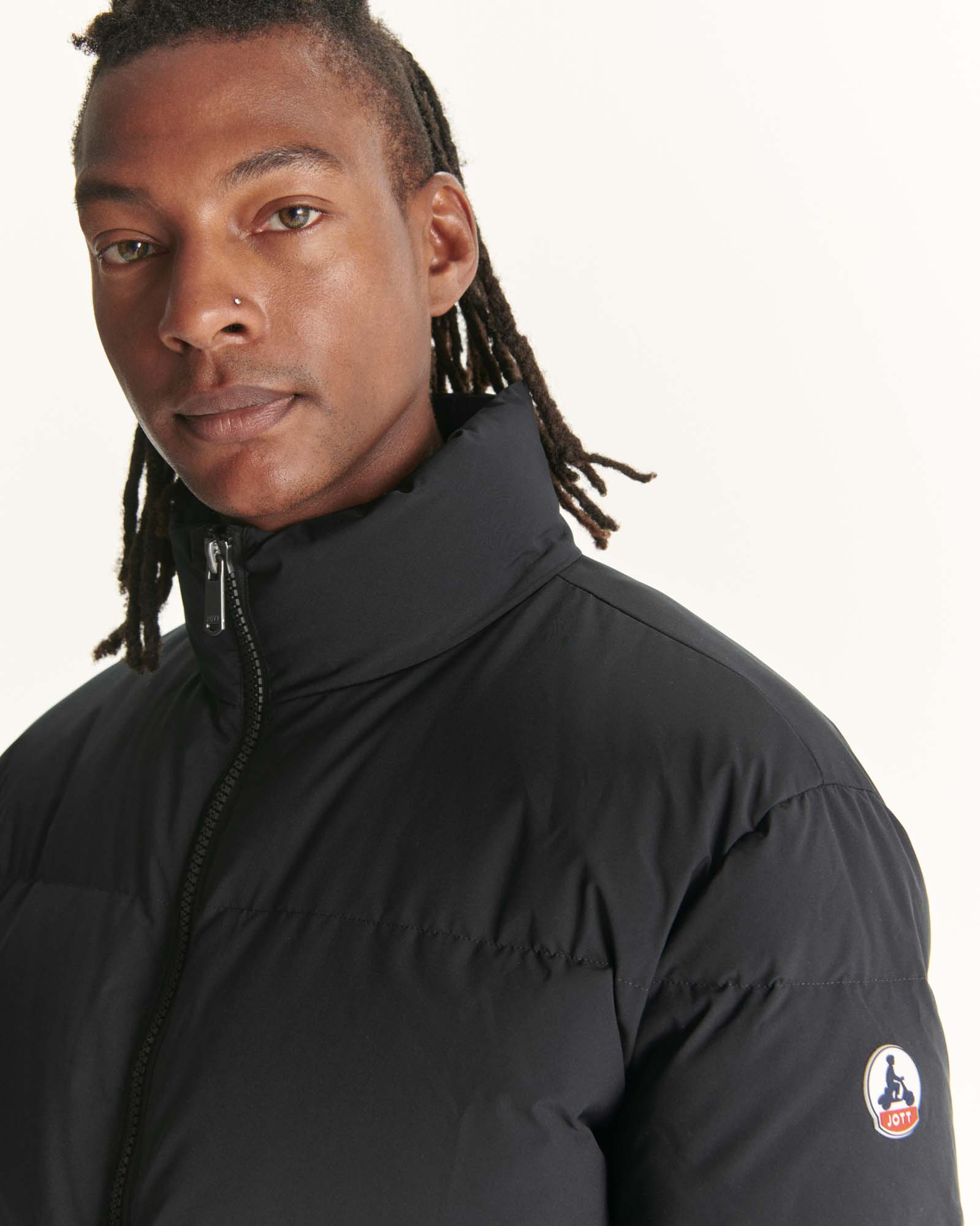 Embrace winter with unparalleled style in the brand new 'Extreme Cold' extra-warm OKINAWA puffer jacket. Generously quilted in a matt fabric, with clever double-entry pockets (flap on top, zip on side) and a slightly shorter square cut, this is a stylish, modern way to enjoy the season.
Extreme Cold model
New matt quilted material
RDS-certified down and feather filling
Straight fit
High collar
Zip fastener
2 double front pockets
Embossed rubber logo on left sleeve
Model available in two colours: blue and black. Women's equivalent model: SHENZEN.
Reference :
FW23MDOW70
-
999
Thermal insulation : extreme cold
As warm as it is stylish
Our Extreme cold down jackets are twice as padded for more warmth. Long, short, straight or curved, black or coloured, they all have one thing in common: slip on your down jacket and feel like you're in a cloud!
Our Extreme Cold down jackets
The JOTT reversible down jacket is designed to be light and functional. With materials selected to protect you from the cold and wind, you won't be able to get rid of it.
Each season has it's perfect JOTT down jacket !
Extrem Cold filling to keep you warm
you warm 90% down, 10% feathers for more lightness
Water repellent : water beads on the outside
Made of nylon to protect you from the wind